Can't Hide Money OG Script Decal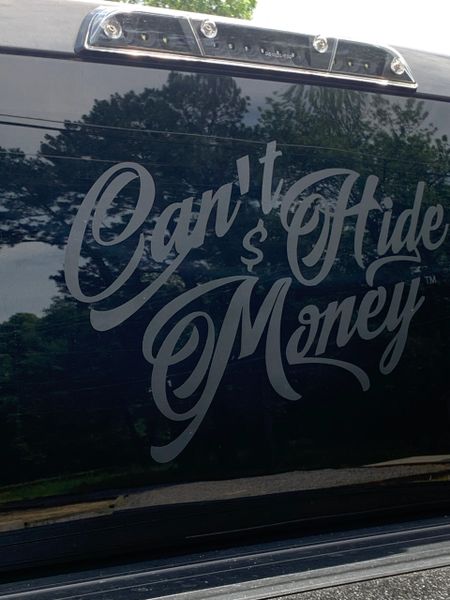 Can't Hide Money OG Script Decal
A Premium Vinyl Decal For those who Want to let the Haters Dream of one day having their own. CANT HIDE MONEY will be in full effect ! 
Large- 20
 inches tall and 15 inches wide
it's perfect for the back glass of any  BAD ASS ride that you want to show up the comp! 
Medium- 7 inches wide and 10 inches tall
Small- 
4 inches wide and 6 inches tall 
Can be used for anything smaller you want to rep on!
For those not looking for the subtle touch we have other colors available to so just make sure and select the color that best suites your Ride ! 
Reviews