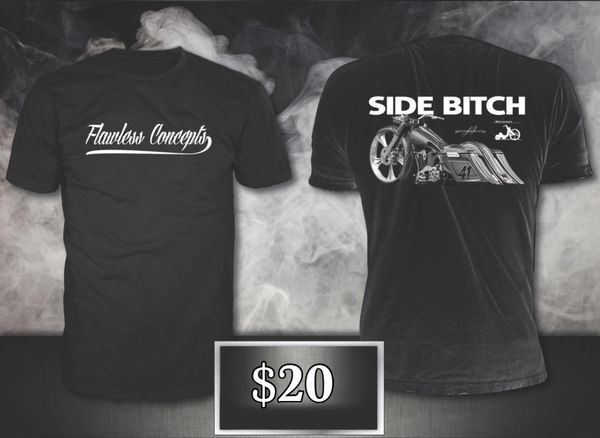 SIDE BITCH-- ROAD KING
Everyone has one that has a bagger! This design features Bryce Summers' insane Rd King built by Da Performance. To get the best pic possible we teamed with Shooters Image to give you the best quality print we could! Order yours today! 
Black Gildan 50/50 tshirts
White and Gray shirts are polyester wicking shirts! Sick moisture but feel like a tshirt!
Reviews