IF IT AINT LOUD IT AINT ME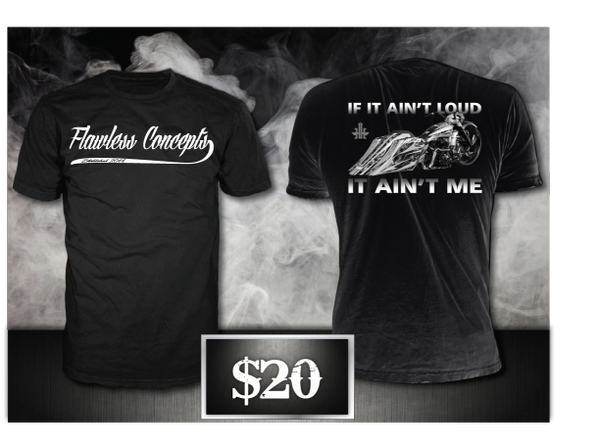 IF IT AINT LOUD IT AINT ME
IF IT AINT LOUD IT AINT ME!!
For the Road king we are Featuring the Kryptic King built By Hot Rods and Handlebars own Drew Barlond.
For our Road Glide version we are  featuring Matthew Paison's Road Glide . All the way from the Hawaiian Islands! 
Order yours today cause If it's not loud it's not worthy! 
For our St Glide version we are Featuring Bad Azz bikes creation for Jamey Mims' loud azz St glide! 
GIldan 50/50 Tshirt for extra room and minimal shrinkage!
Reviews